Activities to keep your children entertained during lockdown
Today, we have decided to offer you games and activities to do with the children during this period of lockdown.
Indeed, outings outside are limited and children must be kept busy at home on Wednesdays and weekends, sometimes even during the week.
We have listed a whole series of activities to set up at home for children of all ages.
You will also find on our site treasure hunts, mystery games and escape room sets to play with the family at home.

Creative activities
1- Modelling clay
You certainly have some at home. If not, you can easily make it yourself. The preparation of the modelling clay is very simple and it will be a first activity to do with your child before playing with it for hours. Let's go for hours of manipulation and creation.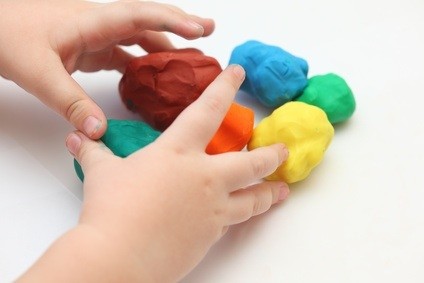 2- A cooking workshop
Cooking (often baking) with your child is a great idea. It allows you to share a convivial moment and is a source of discovery.
It allows you to review weights and masses, work on reading, develop touch and manipulate different textures. Of course you will have to taste what has been cooked so it contributes to the awakening of taste! What could be better. Children love to cook, so take the time to share the moment by making a good cake for the snack.
3- The salt dough
As with modeling clay, salt dough is a manipulative activity that children love. Find the recipe on the web. Very inexpensive and easy to make, it will allow you to easily keep your child occupied for a long time.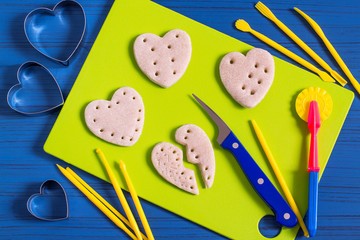 4- Making slime
Very fashionable, this sticky and viscous paste is very appreciated by children! You can easily find different slime recipes on the internet.
5- Perler beads
You probably know these small beads that are placed on plates of different shapes. Assemble the colors following or not a model. Reproduce or create a design. The advantage is that once finished, with an iron, the child's work is forever immortalized.
6- PlayMais
PlayMais is a natural toy for crafting. When the maize is dampened it becomes adhesive. In this way, children are able to create patterns, animals, pirate ships or a world of fantasy.
7- Painting
Surely you all have paint at home that stays in your closets. So it's time to take out the old clothes and your painting equipment. The child will be happy to create drawings with paint. But you can also do this activity in different forms using stamps, cotton swabs or even your fingers.
Construction toys
1- Legos
This is a construction game loved by children who often have a bedroom full of these little pieces with which we can build anything and everything, from a model or by letting their imagination run wild.
2- Kapla planks
These small planks of wood, well known to the general public, are a source of creation of all kinds. So why not organize a contest for the biggest tower! Let's go for it.
Craft activities for children during lockdown
1- Coloring pages
Children love coloring. Print the drawing they like on our website and let's go for hours of coloring. This activity is known for its calming and relaxing effect on children and adults alike. So don't hesitate to offer it to your child. Don't forget to congratulate them when they present their finished work!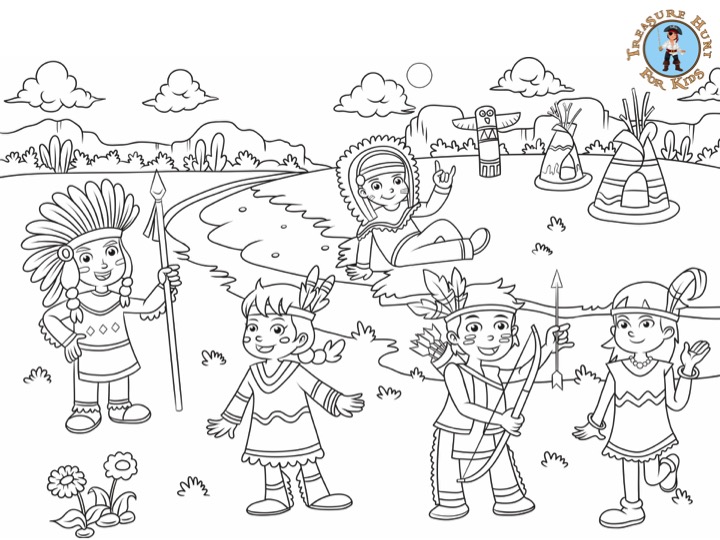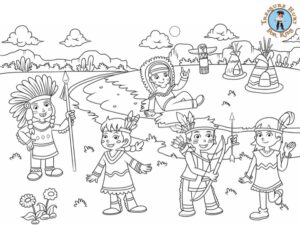 2- Paper weaving
Have you ever tried to weave with paper? Well yes, it's possible, and the result is quite nice.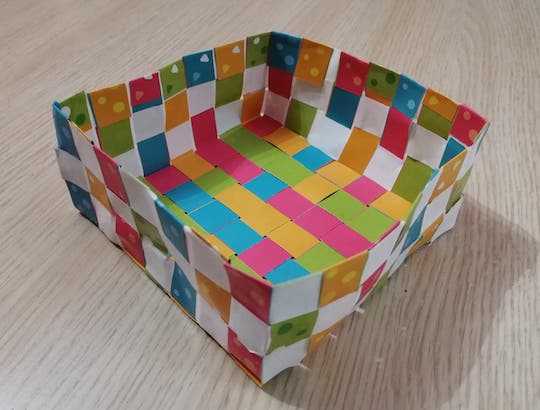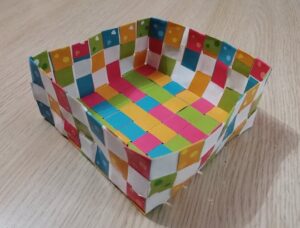 3- Making beads
A thread, some beads and off you go for a nice activity that will keep your children busy for a long time. A nice necklace for mom and a nice bracelet for the child… If you can, provide a small clasp to put and remove your jewelry easily. If not, use elastic thread.
4- Making origami
You all know what origami is. There are several levels of difficulty and many models are therefore accessible to children. With a piece of paper, create characters, animals or objects…  In addition to using their creativity, children will work on their fine motor skills and their logical mind to create (folding paper) following a technique, a precise model.
Adventure games for children during lockdown
And yes a great adventure game at home is possible. Discover complete kits of treasure hunts, detective mysteries and escape room sets specially designed to be set up at home. Discover game kits on a variety of themes and classified according to age groups to keep the family busy in a fun and educational way while staying at home. In 20 minutes of preparation, live a great adventure of 1h30 and have FUN with your family by inviting suspense, mystery and magic in your home.
1- Treasure hunts: solve the riddles to find a treasure.
2- Detective mysteries: Investigate and follow the clues to find a culprit.
3- Escapes room sets: you have 1h30 to escape from a place or solve a mission in a given time.

Communication games
1- Nursery Rhymes and Songs
It's time to take the time to listen to music or sing with the family. It is a real moment of relaxation and complicity to share with your child. It is also an excellent way to learn new words and develop oral expression.
2- Read stories
Tell your child to take the time to read stories independently to develop reading skills and to show that this activity is fun and relaxing. Of course, you can tell the stories yourself to younger children who cannot yet read. Children love listening to stories… It's a great way to get their imaginations going and to dream in these complicated times.
3- Yes or No game
This very fun language game can be played anywhere. Just ask your partner questions and they must answer without using the word "yes" or "no". The rules are simple and the game helps children work on language and concentration.
4- Write a letter
If we can't see each other, then it's time to write to each other. Whether it is family or friends, everyone will be happy to find a handwritten letter in their mailbox from a loved one bringing them news. It's a good way to give each other news and keep in touch while working on writing and spelling.
Active games
1- Gym session
Every day, you can propose to your child to do a gym session together. It's a good way to let off steam and move around while staying indoors. Many exercises are available on the web.
2- Tin Can Bowling
Find all the steps to build your own Tin Can Bowling on the internet! Be careful, aim right! You will have to collapse your pyramid in only 3 shots!
3- Obstacle course
Use the furniture of the house to create a real obstacle course. Chairs, tables, crawling, jumping, tiptoeing… Everything goes there! Let's go for it! Who will be the fastest? Start the stopwatch.
If you want to live at home a game full of challenges then quickly discover our game on the Adventure Island!

Imagination and mimic games
1- Invent a story…
Here, the child will have to write or invent a story. So the older children will be able to do this in writing while the younger ones will be able to do it orally. You can use several methods: either let the child imagine the story from beginning to end, or give him the beginning of the story and the child will have to invent the rest. You can also just give the child the theme and the child will have to invent a story around the selected theme.
2- Mimic games
This is a fun game that requires no equipment. Indeed, prepare small papers with a list of words. Each person draws a paper at random and will have to make the other members of the family discover what is written on it by making only gestures.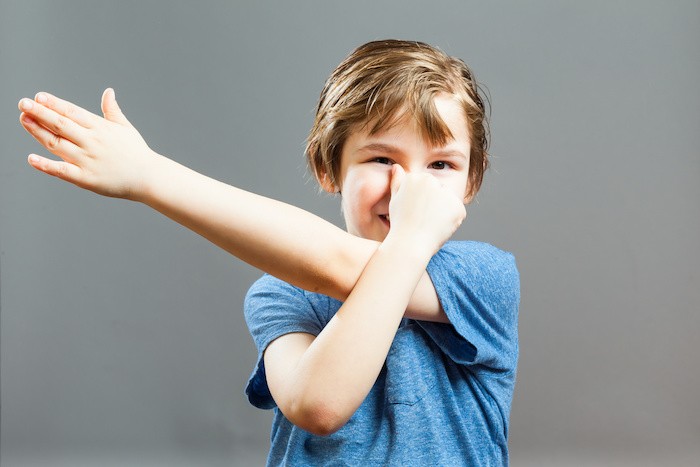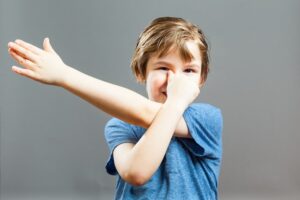 3- Disguise yourself
All children love to put themselves in the shoes of their favorite character. This goes through the clothing itself but also through the accessories. So take the time to create masks or do a make-up session to coordinate costume and accessories.
4- Playing dinette or playing shopkeeper
This activity appeals to both girls and boys. It is part of the symbolic games, which take an important place in a child's development. It allows them to use their imagination, to put themselves in the shoes of an adult, but also to revise the numbers with coins and bills and the fact of giving change or to review the names of foods and colors.
Scientific activities for children during lockdown
Science activities include all activities that allow children to understand how the world around them works, objects or natural events. This introduces them to science in the form of a game and awakens their natural curiosity: How does the world around me work? Take advantage of the lockdown to awaken your children to these scientific activities!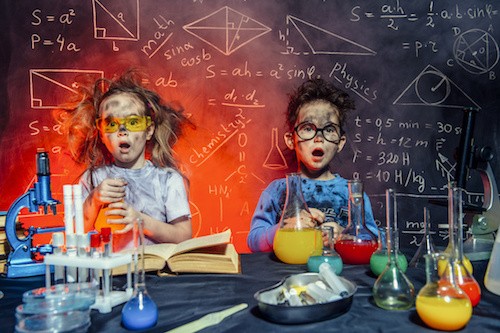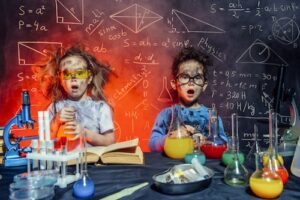 1- Germinate seeds at home
Who didn't try it when they were young? It is the way to understand the development of the plant from a seed. It is a fun and instructive occupation and in this period of confinement it has the advantage of putting a little greenery and nature in the house!
2- Make an herbarium
On your authorized outings or in the garden, collect leaves and flowers of all kinds. Dry them. It will take several weeks of drying. Classify them and store them in a book provided for this purpose, writing the right of each plant underneath.
3- A volcanic eruption at home
Yes! We're not kidding! Find easily on the internet all the steps to recreate an erupting volcano in your living room. A very interesting scientific activity to understand how lava comes out of a volcano. Children will be surprised. Guaranteed effect!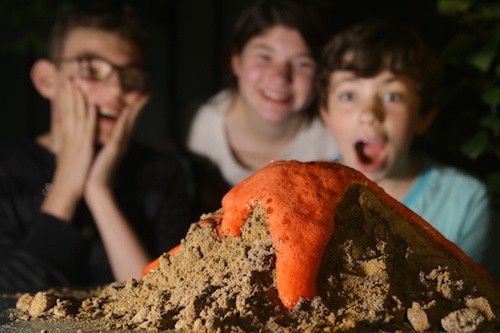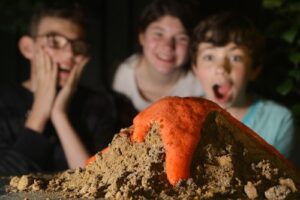 4- Rainbow at home
The lockdown is rather gloomy? Then bring a rainbow into your home with a simple process that will allow your child to understand how light is composed. All the information is available on the internet.
Board games and card games
1- The "baccalauréat" game
It's a simple french game very well known in France and very fun to play with the family. You will find on our site the sheets to be printed to facilitate you the installation of the game.
It's a great way to get your neurons working, revise your spelling and learn new words while having fun.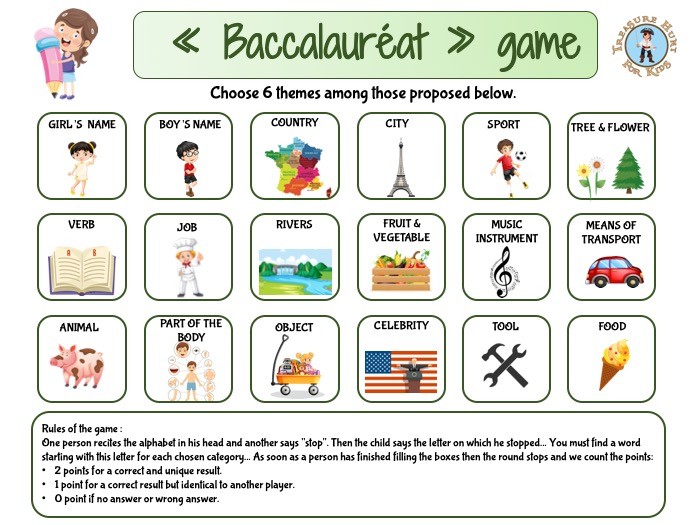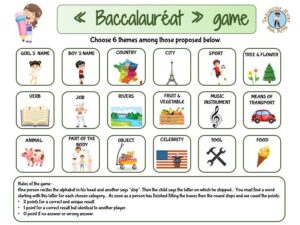 2- Matching card game
It is a card game very popular with children. The goal is to form pairs with identical cards. Beware, the "mistigri" has no doubles. Whoever has the "mistigri" in his deck at the end of the game has lost. Discover the complete rules and print the card game for free on our website.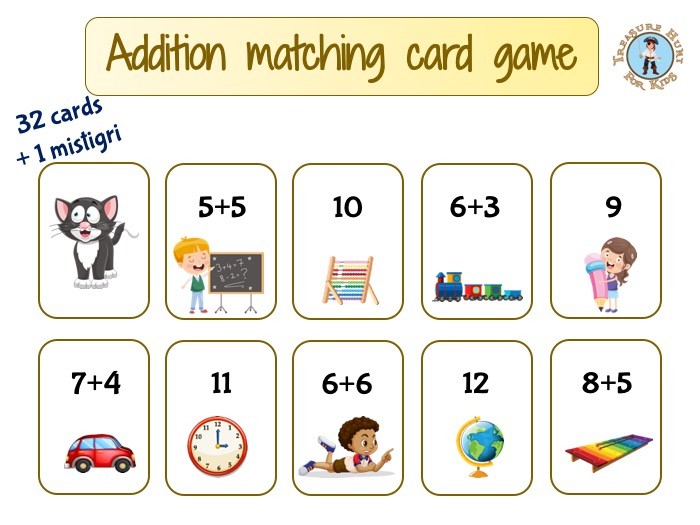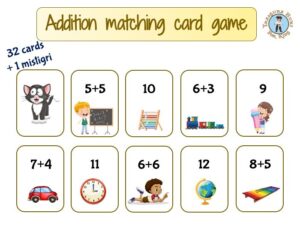 3- Traditional board games
Get the board games out from under the bed! It's time to play or replay games from our childhood that are still relevant today.
Let's go for a  Monopoly, Scrabble, Clue, Qwirkle, Yahtzee, Candy Land, The game of Life, Battleship, Mastermind, Connect 4, Uno, Trivial Pursuit… There are an infinite number of games. The board games allow children to have fun but also to put into practice many skills such as reading or mathematics…
4- The puzzle
Children love puzzles. So it's time to start one, with even more pieces than the last one completed.
Playful activities to print for children during lockdown
Parents probably also want to rest from time to time. You will enjoy sharing various activities with your children during lockdown, but it is also important to have some time for yourself just as your child needs some time for himself.
So, you can select for your kid the printable games that you like available on our website so that he can have fun independently.
Print out the games and let your child do the different activities freely. Of course, accompany him if he asks for it or if he needs help.

Thus, pixel arts, dots to connect, crosswords, word puzzles, Color by number, difference games, sudokus and many other games are waiting for you on our website. Fun and educational, you will be able to offer your child a fun activity every day.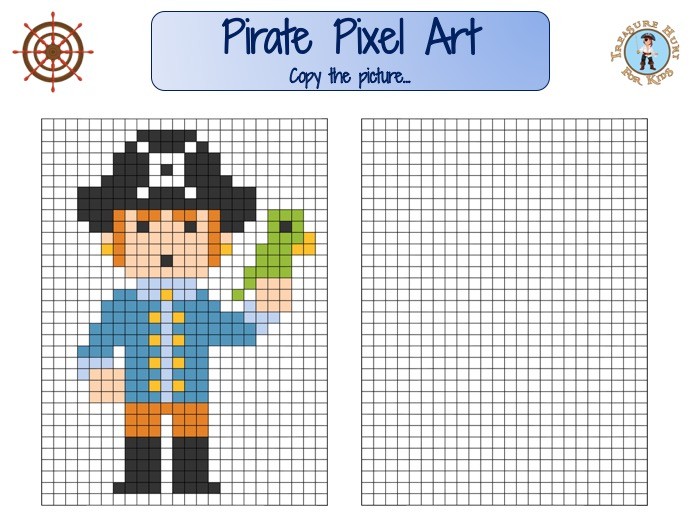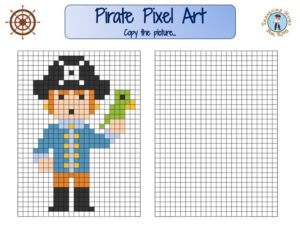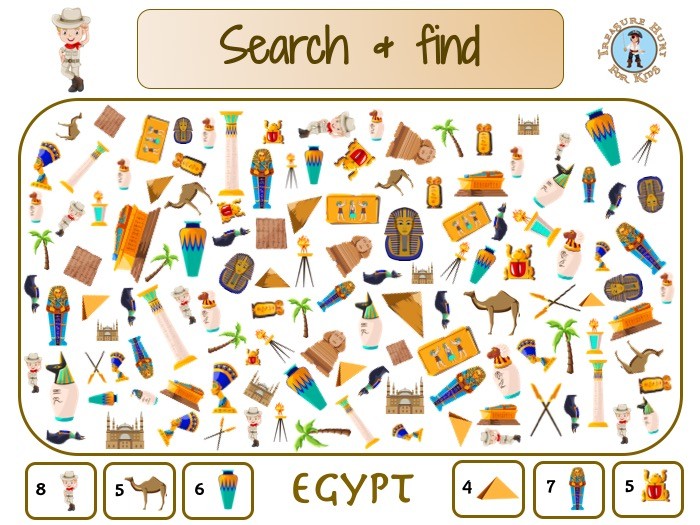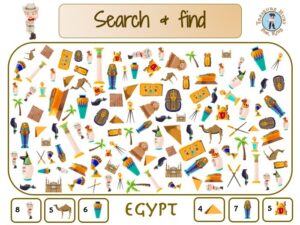 We all agree: lockdown is no fun for anyone! So we might as well make this time as pleasant as possible and try to spend time with the family around games and original activities that will allow everyone to have fun. Take advantage of these moments to strengthen family ties, to make new discoveries, to inaugurate with new ideas. Try to take advantage of this unpleasant moment to discover family life in a different way and take the time to do innovative activities.
Discover our website which lists all the game ideas for your birthday parties. Get a lot of great ideas!