Presentation
A treasure hunt game for kids is a very good idea to set up a great activity to organize at a birthday party!
You wish to organize your child's birthday, or celebrate a special occasion so this website is for you! « treasurehunt4kids » offers you treasure hunts or "ready to play" survey games for a cheap price.
Discover a wide choice of games adapted to all ages and offering various themes. To live an amazing moment, come quickly and discover the different treasure hunts on our website.
It only takes a few minutes to print off a treasure hunt or a detective mystery game for kids from our website, the ideal way to make organizing a great home birthday party for your child simple and easy.
Organize an original, fun and educational anniversary with our ready-to-print treasure hunts.
Our concept is created to ease the organization of your child's party as simply as possible; through a wide choice of themes and games adapted to each age group, parents can quickly and easely organized a funny event in a playful but also educational spirit. Moreover, it is inexpensive and it makes life easier for parents!
Like any parent, you want your child's birthday to be a success! Thanks to « treasurehunt4kids », make your child's event an unforgettable, original and festive moment while simplifying your life! Do something different and fun for your kids' Birthday! Special Games and Treasure Hunts!
With our website, organize a Treasure hunt or a police investigation is really easy ! Try it NOW!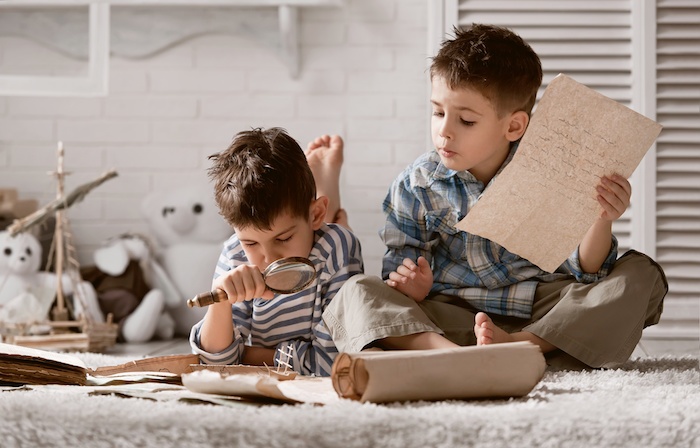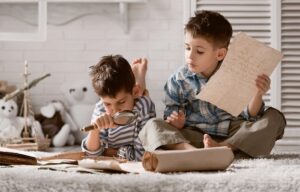 Discover our treasure hunts, escape games & detective mysteries in french.